The main content of this page begins here.
History
The Story behind Our Name:
Infocom was founded in 1983 and trademarked the name Infocom in 1987. At this time, the ICT field was in its infancy and most companies considered the information and communication fields two separate lines of business. We renamed ourselves Infocom because we wanted to change that notion and provide new services that combined the information and communication fields.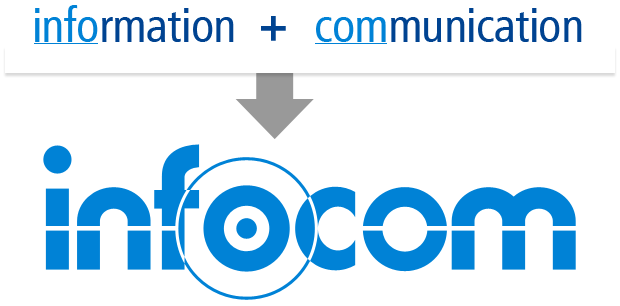 History:
Since 1983, Infocom has been providing IT solutions, digital content, and system operation services to the former Nissho-Iwai (now Sojitz) Corporation, telecom companies, and other enterprises. On April 1, 2001, Infocom merged with Teijin Systems Technology (TST) Ltd. in order to expand their business, to seek new growth opportunities, and to strengthen their revenue base. TST, formerly a full subsidiary of Teijin Ltd., specialized in providing software packages for the healthcare industry, electronic vouchers, and knowledge management solutions. Months later, Infocom went public.