The main content of this page begins here.
CSR
At Infocom, we understand that running a business isn't just about the products we make and sell. It's about our clients, our communities, and indeed the rest of our world. As Infocom continues to grow and to prosper, so grows our responsibility to others.
Our Environmental Policy
At Infocom, we make it our goal to improve the lives of others through constant innovation--to continually develop newer and easier ways for people to store, to protect, and to share information.
But beyond the products we make, we're also committed to a clean and sustainable culture at Infocom. By employing environmental management systems and green IT, we protect the environment and set an example of sustainability for others to follow.
Established on: April 1, 2004
Revised on: April 1, 2012
Infocom Corporation
Toshihiro Ozaki Environmental Manager
1. Improving the Environment through Business
When business efficiency improves, a company improves at every level. Infocom is committed to streamlining its operations through its innovative suite of business solutions.
2. Reducing Environmental Impact
By conserving the use of paper products and by finding more efficient ways to use electricity, energy, and other resources, Infocom protects the environment while reducing the effects of global warming.
3. Increasing Sustainability
Infocom encourages employees to recycle and find new ways to reuse resources.
4. Complying with Environmental Laws
Infocom complies rigorously with environmental rules governing company operations.
5. Raising Environmental Awareness
The Infocom Group educates employees on the latest environmental policies and regularly engages employees in environmental activities.
Community Involvement
Infocom works with communities to protect the environment. Throughout the year, we support various environmental activities.
Iwanuma "MINNANOIE" - "Everyone's house"
Iwanuma MINNANOIE in Iwanuma, Miyagi was built in 2013 as a community center for those affected by the 2011 Tohoku earthquake. With help from local residents, Infocom promotes the use of IT tools (smartphones and tablet devices) in everyday life. We offer earthquake guidance to the locals and help them to digitalize emergency information.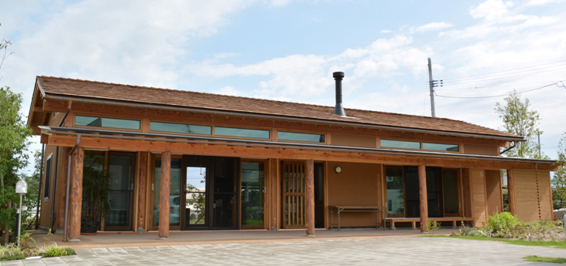 TAKE ACTION FOUNDATION
Finally, Infocom Group serves as a special supporting member for the TAKE ACTION FOUNDATION. They are a General Incorporated Foundation and their spokesperson is Hidetoshi Nakata.